Save the dates
21. – 25. Juni 2019 Minnar Martinez
25. – 29. Oktober 2019 Annette Hartwig
24. – 26. April 2020 Anna Rossow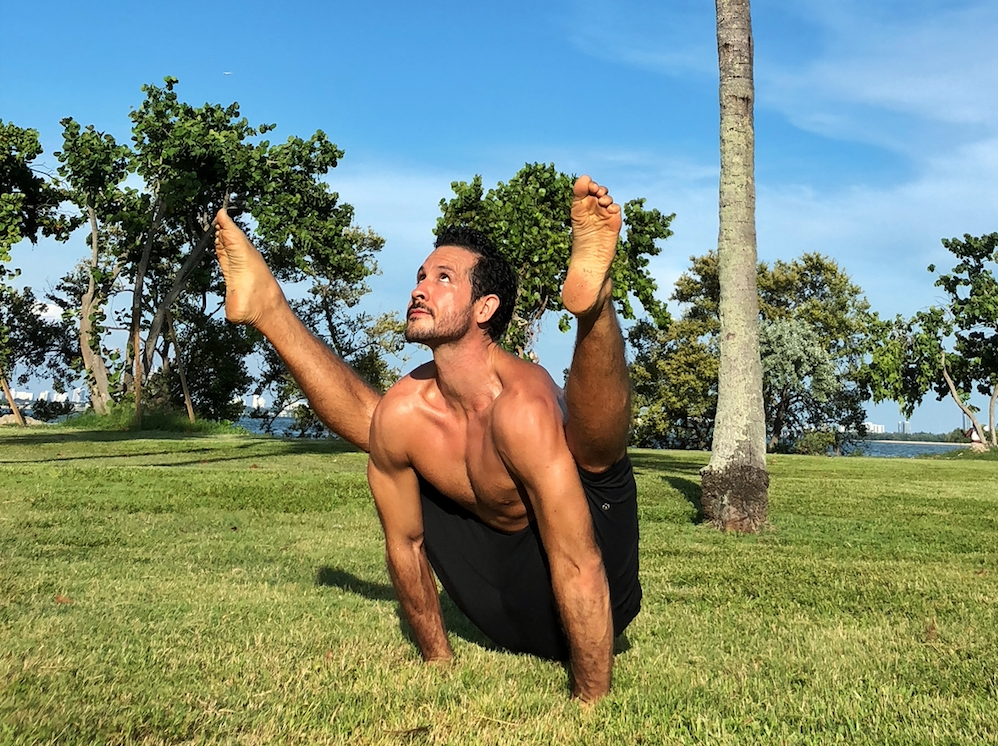 Yoga Immersion with Minnar Martinez
Schedule
Friday 6 to 8 PM
Functional Hip Opening
Saturday 8 to 10 AM
Exploration of Intermediate Series
Saturday 12 to 3 PM
Shoulder Clinic and Arm Balance Workshop
Sunday 8 to 10 AM
Mysore Style Ashtanga
Sunday 12 to 2 PM
Back Bending Clinic
Monday 8 to 10 AM
Mysore Style Ashtanga
Tuesday 8 to 10 AM
Guided Ashtanga, Primary Series
Pricing
Single class : 40€ – early bird 35€
Friday, Saturday, Sunday : 200€ – early bird 175€ (5 classes)
All Classes : 280€ – early bird 230€ (7 classes)
Early bird ends 31.5.
Description
Hip opening workshop
Join this challenging but rewarding session where you will learn how to properly release the hips to be able to access many different postures from lotus to full split.
The class, which is open to all levels, will show the participants the fundamental aspects of hip opening, how to properly release the hip joints for deep asanas like splits and legs behind the head, and how to place the legs in lotus without putting the knees at risk.
We will build up slowly from a solid foundation based on proper alignment and work through a progression of posses that will allow us to safely enter very challenging asanas as well as help us reset the hips back to their correct anatomical position.
This practice will definitely improve your posture and body awareness and bring many benefits to your everyday life.
Come learn some tricks for your hips and have a great time.
Arm balance workshop
In this fun and challenging session we will analyze the key components for balancing a variety of postures on the hands and forearms.
The workshop is open to all levels, and it will show the participants the basic principles of inversions, how to build a proper foundation, as well as tips for more advanced variations of arm balances.
The class will also include a good amount of dynamic transitions that will allow both new and experienced practitioners to test and develop their mobility capabilities.
Come defeat the fear of being on your hands and push the limits of your practice.
More descriptions follow soon!
Mínnar Martínez has been a dedicated yoga practitioner for 10 years.
He has practiced under some of the best students in the Ashtanga Yoga tradition including David Swenson, David Williams, David Keil, David Robson, Kino MacGregor, Baptiste Marceau, amongst others.
In 2009, Mínnar completed his first teacher training with Michael Gannon, long time student of Sri K. Pattabhi Jois founder of the Ashtanga method.
Mínnar's goal as a teacher has always been to emulate those who have helped him heal his body. He accomplishes this through a unique ability to push his students to their limit with compassion and empathy, never letting them cheat themselves. He adapts every class to the needs of his students, while respecting the traditional ways of Ashtanga that shape his practice.
Anmeldung per Mail (info@yoga-anubhava.de) oder persönlich in der Shala!
Don't miss it, it's going to be a lot of fun, sweat and insights.