20. & 21. März 2021
Annette Hartwig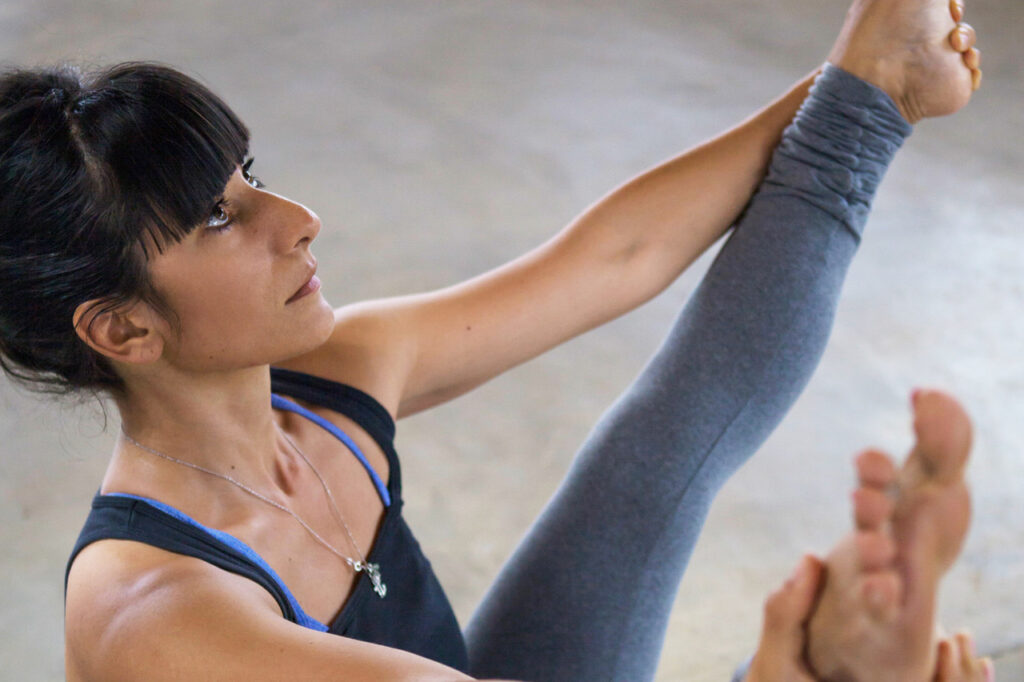 Anmeldung per Mail info at yoga-anubhava.de
Embracing connection & belonging in times of flux.
More than ever, this year we realise the importance of a genuine connection with ourselves, other human beings and the relationship to and with the earth. This encourages philosophical yet very practical questions like "what really matters?" and "what is important to me?" This Workshop provides supporting tools to be present, to feel at home in your own skin and return to the heart space as a choice and a practice.
Throughout the weekend we, as a community, will explore sequences that are inspired by Ashtanga and are grounded in classical Hatha Yoga as well as other contemporary movement practices. Weaving together a playful practice that allows honest and joyful conversations, offering modifications & preparations for the more complex asanas. Allowing the inherent intelligence of the body to unfold and to reconnect with our true essence, which is love. The morning practice is followed by embodied meditations & soothing breathing. The afternoon sessions include Yoga Nidra, stress-release techniques, journaling & self care, interactive philosophy talks & chanting.
A familiarity with Ashtanga can be beneficial but is not essential. 
Everyone is welcome.
Annette Hartwig is an Ashtanga Yoga teacher, MindBody-Therapy-Practitioner (in training), IAM Yoga Nidra Facilitator and FRC® Mobility specialist. Annette has been teaching Yoga & Meditation worldwide for more than 2 decades and is a longterm student & assistant of Dena Kingsberg. Various in-depth-studies with Richard Freeman, Clive Sheridan, Emil Wendel and Scott Lyons have been enriching her own practice.
Annette's teaching is undogmatic, potent and encouraging. Her emphasis of being present in each moment invites a nurturing space filled with honesty and compassion, where genuine change is possible and the deeper aspects of the practice naturally unfold. Annette is director of yogabija, a platform for yoga retreats & workshops in Europe and the co-creator of the Dawn Collective Yoga Shala in Arrifana, Portugal. 
Saturday
9:00 – 11:30 Uhr Guided practice.
11:30 – 12:30 Uhr Embodied meditation & breathing
13:30 – 15:00 Uhr Philosophy. Stress release techniques. Journaling.
Sunday
9:00 – 11:30 Uhr Guided practice.
11:30 – 12:30 Uhr Embodied meditation & breathing
13:30 – 15:00 Yoga Nidra. Chanting.
Workshop Price: The Workshop is offered in a sliding scale from 95 -160 Euro. Please choose from your genuine capacity to pay. We trust that we will meet in the spirit in which these classes are offered. Please let us know if you are in a place of financial hardship, your pure presence in class is delightful enough. Higher donations are graciously accepted from those who have more to give and wish to support those who do not.
Please send your payment via Paypal to: paypal.me/AnnetteHartwig021
Registration and Streaming
Please register via email so that we can send you the Zoom Links and further information.
Your registration is valid as soon as we have received your payment.
All sessions will streamed via Zoom and will be video-recorded for the ones who cannot attend live in person. Each recording will be posted about 24 hours after the live session, and will be available for re-watching for another 7 days.
Anmeldung per Mail info at yoga-anubhava.de
---
Anna Rossow – verschoben auf 2021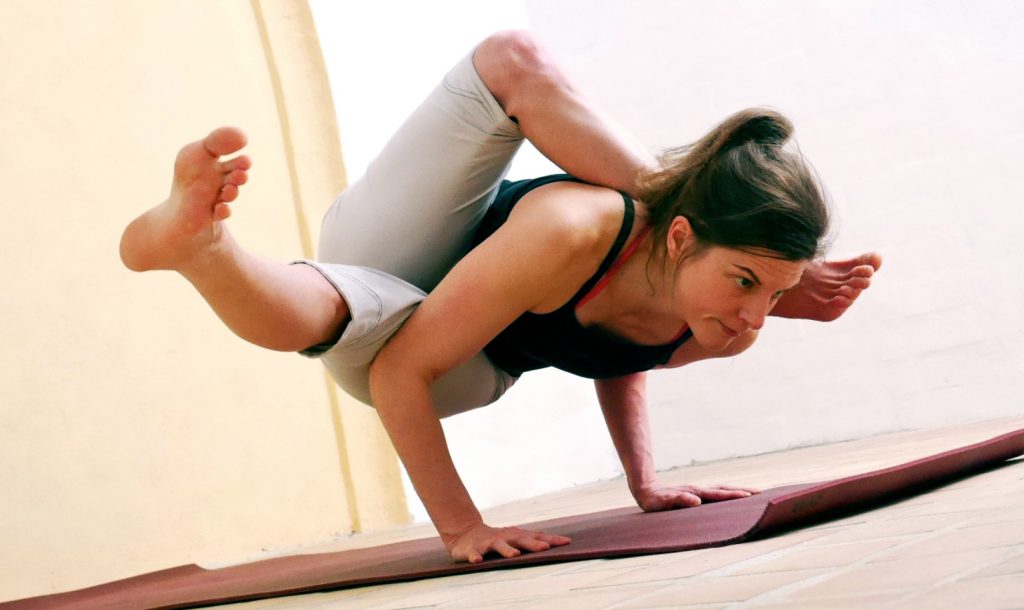 Becken, Iliosakralgelenk und Bandhas
In diesem Workshop lernen wir die Anatomie der Lendenwirbelsäule und der Iliosakralgelenke kennen und betrachten die Zusammenhänge der Organe und Faszien in diesen Bereichen. Wir lernen, wie wir am besten eine gesunde Ausrichtung und Bewegung der Bereiche Lendenwirbelsäule, Becken und Iliosakralgelenke in den verschiedenen Asanas fördern können. Das Ganze soll uns auf Erfahrungsebene helfen die Bandhas besser zu verstehen und unsere Yogapraxis auf einer gesunden Basis fördern
Anmeldung per Mail (info@yoga-anubhava.de) oder persönlich in der Shala!