Save the dates
Annette Hartwig
www.yogabija.eu & www.dawncollectiveshala.eu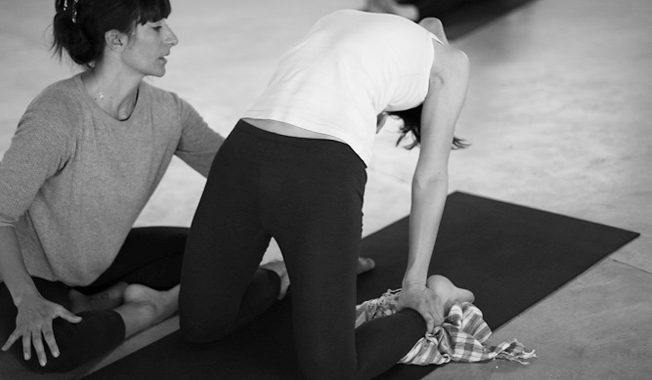 Mysore Intensive – Breath. Focus. Love.
13. -17. November 2020
This Workshop is for everyone wishing for more clarity and contentment. A 5-day journey to slow down, sense and breathe. Creating a warm loving relational field where we can broaden our capacity to listen, honor our needs & boundaries as well as purely celebrating our alive-ness. Through the lens of curiosity we can allow ourselves to be who we truly are. Revealing a peaceful state of non-doing and acknowledging the natural currents of life.
Each morning class starts with meditation & somatic exploration followed by breathwork & chanting. During the Mysore Style Practice each practitioner will receive individual support to enrich their practice with more joy, presence and sustainability.
Three afternoon sessions will cover functional mobility (FRC®), actively extending and controlling end range of motion in our joints as well as introspection & contemplation through asana refinement. Yoga nidra, stress release techniques, journaling & self care, interactive philosophy talks & Sutra chanting will also flow into the afternoon sessions.
Pre-requesite: A familiarity with a self-practice is recommended for this 5-day journey.
Annette Hartwig is an Ashtanga Yoga teacher, MindBody-Therapy Practitioner and FRC® Mobility specialist. She is a longterm student & assistant of Dena Kingsberg and teaches Ashtanga Yoga worldwide since more than 2 decades. Various in- depth-studies with Richard Freeman, Clive Sheridan and Scott Lyons have been influencing & enriching her own practice. Annette's emphasis of being present in each moment invites a nurturing space filled with honesty and compassion where genuine change is possible and the deeper aspects of the practice naturally unfold. Annette is director & co-founder of yogabija, a platform for yoga retreats & workshops in Europe and the co-creator of the Dawn Collective Yoga Shala in Arrifana, Portugal.
Freitag – Dienstag
8.00 – 10.30 Meditation & Somatic exploration, breath work & Chanting followed by a Mysore Style Practice.
Freitag
18.00 – 20.00 Functional Movement & Mobility
Samstag & Sonntag
11.30 – 14.00 Asana Alignment, Stress release techniques, Self-Care & Yoga Nidra. Interactive Philosophy Talk & Sutra Chanting.
Whole Workshop: 295 Euro
Weekend only (Friday evening, Full Saturday & Full Sunday): 198 Euro
Drop In Mysore Session: 35 Euro
Drop in Workshop Session: 45 Euro
---
Anna Rossow – verschoben auf Anfang 2021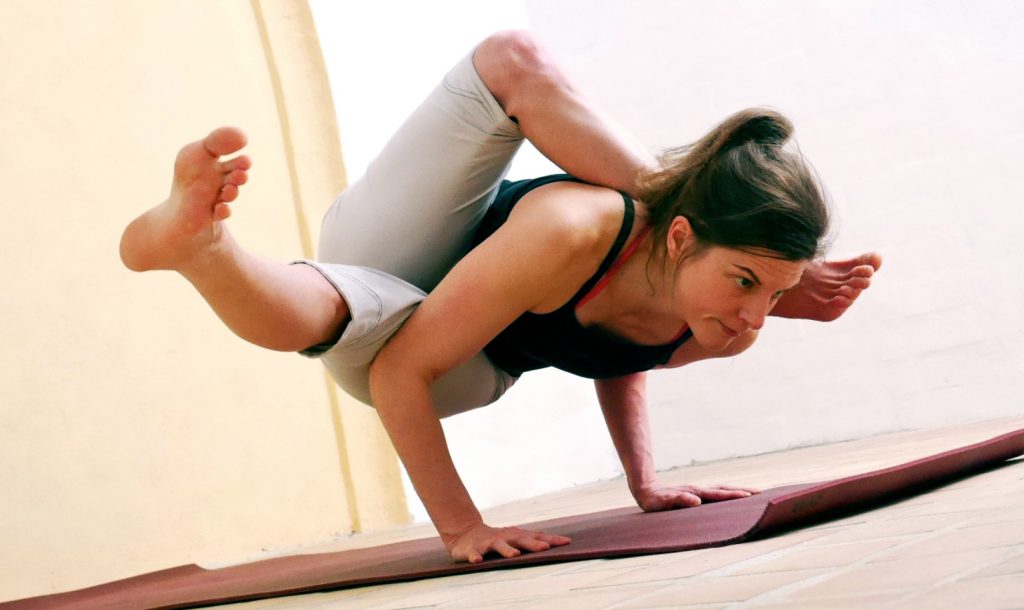 Becken, Iliosakralgelenk und Bandhas
In diesem Workshop lernen wir die Anatomie der Lendenwirbelsäule und der Iliosakralgelenke kennen und betrachten die Zusammenhänge der Organe und Faszien in diesen Bereichen. Wir lernen, wie wir am besten eine gesunde Ausrichtung und Bewegung der Bereiche Lendenwirbelsäule, Becken und Iliosakralgelenke in den verschiedenen Asanas fördern können. Das Ganze soll uns auf Erfahrungsebene helfen die Bandhas besser zu verstehen und unsere Yogapraxis auf einer gesunden Basis fördern
Anmeldung per Mail (info@yoga-anubhava.de) oder persönlich in der Shala!